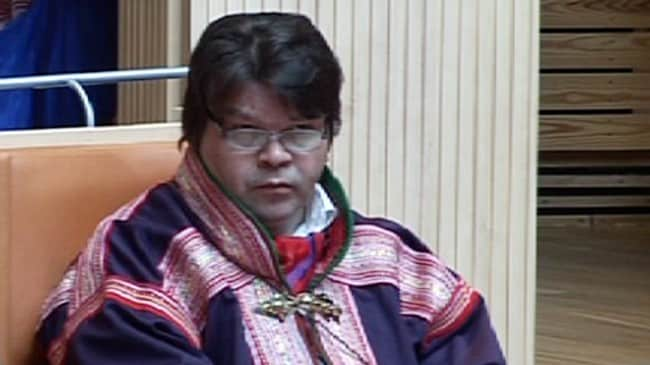 The Swedish People's Party (SFP) is to stand candidates in April's parliamentary election in the Lappland electoral district for the first time. Usually, SFP only offers candidates in the electoral districts of Helsingfors (Helsinki), Nyland (Uusimaa, southern Finland), Egentliga Finland (Finland Proper, i.e. Åboland) and Österbotten, i.e. where the vast bulk of Swedish-speaking Finns live. This year the party is also going to the polls in Uleåborg (Oulu) and for the first time in Lappland. Uleåborg is home to a small 'language island' of Swedish-speakers.
In Lappland, SFP's 5-candidate list will feature Klemetti Näkkäläjärvi (pictured), the present chairman of the Sami Parliament - the assembly representing the indigenous population of Lappland. Näkkäläjärvi told Finnish radio that he wanted to stand for parliament to further the status of the Sami language and Sami culture. According to a press release from SFP, Näkkäläjärvi understands the the need to maintain the ability to access services in one's mother tongue and the needs of minority cultures.
This news reminds me of the time some years ago that then SFP parliament member Eva Biaudet rose the issue of Sami rights during a debate in the Finnish parliament. A parliamentarian from one of the Finnish-speaking parties (Centre if I remember correctly) asked her afterwards why she was bothering to ask such questions on such matters when SFP was never going to win any votes from the Sami population. She said then that as a member of a minority group she sympathised and understood their plight.